Sawyer Charters and Tours
(410) 397-3743 - (443) 521-2055 - sawyercharters@yahoo.com
http://www.dorchestercountytours.com
Welcome to Dorchester County! We are a family-owned and operated business based right here in Dorchester County on Maryland's Eastern Shore. We have offered packaged Dorchester County tours for more than 15 years to bus companies, travel organizations, senior centers, AARP chapters, church groups, and many other groups who are interested in learning about what Dorchester County has to offer!
Harriet Tubman By Land & Sea Tour





Harriet Tubman led approximately 70 of her family and friends to freedom from the clutches of slavery between 1849 and 1860, through the Underground Railroad. She also led an armed raid during the Civil War for the Union Army. Later in life, she established a nursing home in upstate New York.
She was born and raised right here in Dorchester County. This is a great tour for those who want to learn about the life and accomplishments of Harriet Tubman, as well as local African-American history!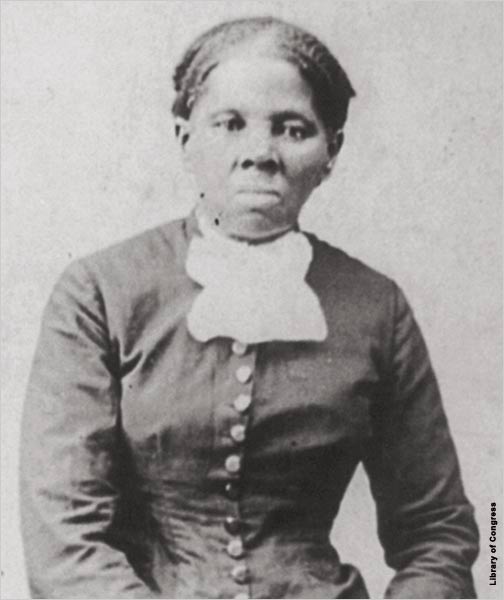 Meet your step-on tour guide at the Dorchester County Visitor Center in Cambridge, Maryland. Travel along the "Highway to Freedom," a road along which most of the slaves who escaped from this area lived. Listen to the tour guide narrate about the life and accomplishments of Harriet Tubman, as the bus makes its way to the various destinations of the tour. Our tour guide completed training from the state of Maryland, and is a Harriet Tubman Certified Business Host.

Ride past and learn about key landmarks such as the Stanley Institute, and Stewart's Canal. Stewart's Canal is where Harriet Tubman worked alongside her father as a young adult and learned from the secret communication network of African-American mariners. It is also where she learned many of the outdoor skills that she would need during her rescue missions later on.



Step aboard our charter boat, where Captain Dave Schauber will entertain and inform you about crabbing, which has been done in this area for centuries. You will ride along a tributary of the Chesapeake Bay, where Harriet Tubman learned valuable information from sailors who transited the area. This is about a one-hour narrated cruise on protected water that is surrounded by land, which serves to block winds that might otherwise produce rough sea conditions.

Step back on the bus and head down to Hoopers Island, where your group will enjoy a buffet-style seafood meal at Old Salty's Restaurant and Gift Shop. This meal includes crab cakes, soft-shelled crabs, fish, clam strips, chicken, ham, salad, vegetables, baked pineapple casserole, and much more! Water and iced tea are standard for drinks.


After lunch, head to the Harriet Tubman Underground Railroad Visitor Center, where after a brief introduction from the rangers, your group will see numerous exhibits that illustrate Harriet Tubman and her work as a freedom fighter, leader, and liberator. Your group will come away with a solid understanding and appreciation of what Harriet Tubman and fellow freedom-seekers had to endure during this dark period of American history.



On the way back to Cambridge, ride by and learn from your tour guide about the Brodess Farm where Harriet Tubman worked as a child, the Bucktown Village Store, and Scott's Chapel, where Harriet and her family may have attended church. You will also be riding through Blackwater National Wildlife Refuge, so keep your eyes open for some of the wildlife in the area, like Canada geese, great blue herons, deer, and bald eagles!



This was, by far, our most popular tour in 2017! There is a lot of interest in the story of Harriet Tubman, and it is a story that needs to be told.

Wanna know what people are saying about this tour? Check out these testimonials!



I wish to thank you for the wonderful and memorable experience we all shared. I am still receiving calls from members of the Club telling me how much they learned from your historical presentation and the additional information they saw and heard during their visit to the Harriet Tubman Center. The professional and courteous manner of you and the Park Rangers throughout the Tour played a significant role in making this one of our best trips of the year. You will hear from us again when we plan future visits to the Eastern Shore.

- Gwen Whiting, Baltimore, MD
"Dave, the day was wonderful and I have already directed two new trips coming your way. You really do your homework and did a fabulous job. Well done!"
- Diana Ziegler, Southern Maryland Antique Arts Association


"Thank you so much for arranging such a wonderful tour! You're the best!"
- Perla D'Amico, Bel Air Wanderers


Suggested itinerary (times are approximate and may be adjusted)

9:30am: Meet step-on tour guide at Dorchester County Visitor Center in Cambridge

10:30am: Narrated boat cruise aboard the Sawyer with Capt. Dave Schauber

12:00pm: Lunch at Old Salty's Restaurant on Hoopers Island

2:00pm: Visit the Harriet Tubman Underground Railroad Visitor Center

4:00pm: Conclusion of Tour

25-person minimum, 40-person maximum

*If you have a group of more than 40 people, or if you want to do this tour in the winter months, then we can do a land-based version of this tour that does not include the boat ride. Please call or email for options and pricing!
Sawyer Charters and Tours
(410) 397-3743 - (443) 521-2055 - sawyercharters@yahoo.com
http://www.dorchestercountytours.com